Board of Directors Biographies
Abby Covert, President

Abby Covert is an independent information architect living and working in New York City. She specializes in delivering a collaborative information architecture process and teaching those that she works with along the way.
She speaks and writes under the pseudonym Abby the IA, focusing on sharing information architecture content with those working within the design and technology communities. She is the author of "How to Make Sense of Any Mess" a book about information architecture for everybody.
She teaches information architecture at The School of Visual Arts and General Assembly NYC.
Lara Fedoroff, Director of Communications (Acting Secretary)
Lara designs as the UX Lead at Rubin, Postaer and Associates (RPA) for a handful of accounts. Previously, she ran her own UX design consulting company directing digital projects while also delivering meaningful solutions to a variety of industry clients. Her passion is strategically solving problems by creating a clear information architecture and designing UX solutions that balance user needs and business goals.
She is the host of UX-radio, a podcast about IA, UX, and Design and the purpose of this show is to educate, inspire and share resources.
Lara is active in the Southern California User Experience community and has also taught user research courses at NYFA for the game design department.
Judy Siegel, Development Director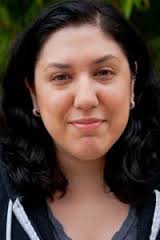 Judy is a Senior User Experience at CNN Digital, based out of CNN Headquarters in Atlanta, GA. At CNN, she provides UX support for Product Design and News Design updates – site redesigns and mobile app updates as well as new product launches and UX support for interactives and "long-form" custom multimedia stories, respectively.
Judy is relatively new to IAI, but is an active volunteer with IXDA and the Society for News Design. This year she presented her work at CNN at IXDA in Toronto. She also was asked to contribute and participate in UX 4 Good this year (ux4good.com), an invite-only 4-day workshop for UX designers where a particular social problem is tackled via UCD principles and design solutions proposed.
Previous jobs include fellowships at the DNC (where she designed the first mobile canvassing app and Govloop.com, a resource and social networking site for government employees and stints at Fiserv, VMware and the CDC.
In past professional lives, she worked in non-profits as a grant writer and researcher and on political campaigns as an organizer.
Erin Stratos, Programming & Events Director

Erin Stratos is an Information Architect at Grand River, an e-commerce agency in Ann Arbor, Michigan. She was previously employed as an Information Architect at Techstreet, a division of Thomson Reuters, and has worked with the National Science Foundation and the Chicago Office of Tourism & Culture. Erin holds a Master's degree in Human-Computer Interaction from the University of Michigan School of Information and a Bachelor's Degree in English from Eastern Michigan University. While at UMSI, Erin was bestowed with the exclusive Margaret Mann award, joining the ranks of IA luminaries Peter Morville and Louis Rosenfeld.

This page was last modified on December 31, 2013 09:10 PM.